So as I said before, I had a rattle noise for 1-2s when starting the engine following my oil change (Unknown, non-LL 5W-30 to Fuchs LL 5W-30 ACEA C3). Now that temperatures are low, it does not make it anymore, so I assumed it to come from the chain tensioner (maybe it lost tension when engine was not running due to the oil being low viscosity?).
Now I resealed the vacuum pump and as I had everything open and also had a small endoscope camera, I thought I would have a look at the tensioner and chain, just by curiosity. So here we go:
First of all and conversely to what I thought, I have the B revision intake cam which is good: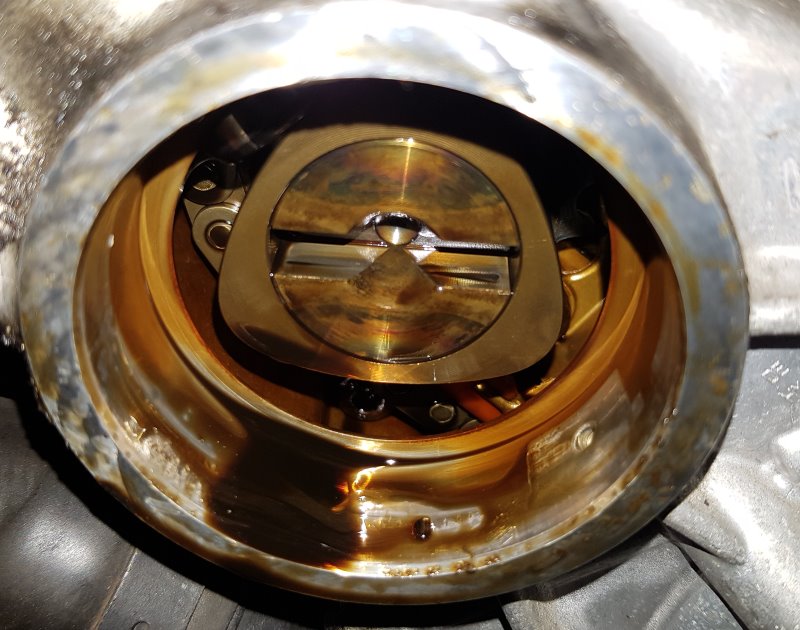 Now it seems like the tensioner has to take quite a bit of slack in the chain (especially since there is no oil pressure, it is maybe not fully extended, chain made no noise when restarting after though):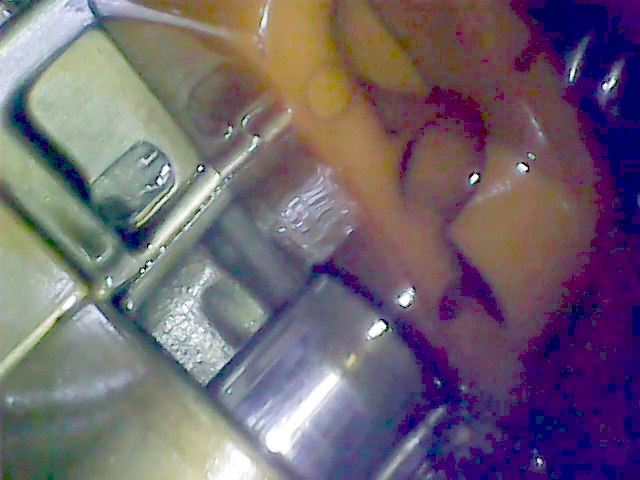 Looking at a replacement tutorial picture, mine is around 50% deployed: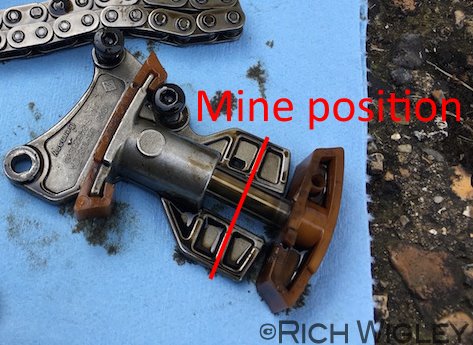 What do you think looking at these pictures? My chain/tensioner has only 52k miles, seems a bit too early to fail (first one broke after 150k miles). Did you have the chance to look at yours?